WWMH
Knowledge. Strength. Speed.
Worldwide Material Handling (WWMH) is an industry-leader in warehouse pallet rack accessories and services. The company wanted to increase visibility, prospects, sales and long-term customer relationships. From new print advertising to tradeshow booth elements to sell sheets to the company's website, Gerard created tools for WWMH to successfully generate awareness, promote its brand and offerings, and set itself apart from competitors.
Services
Advertising (print and digital)
Brochures and sell sheets
Keyword research and SEO
Lead-gen campaigns (email, direct mail and landing pages)
Product naming
Rebranding and identity system
Strategic messaging foundation
Tradeshow booth design
Video and custom photography
Website design and development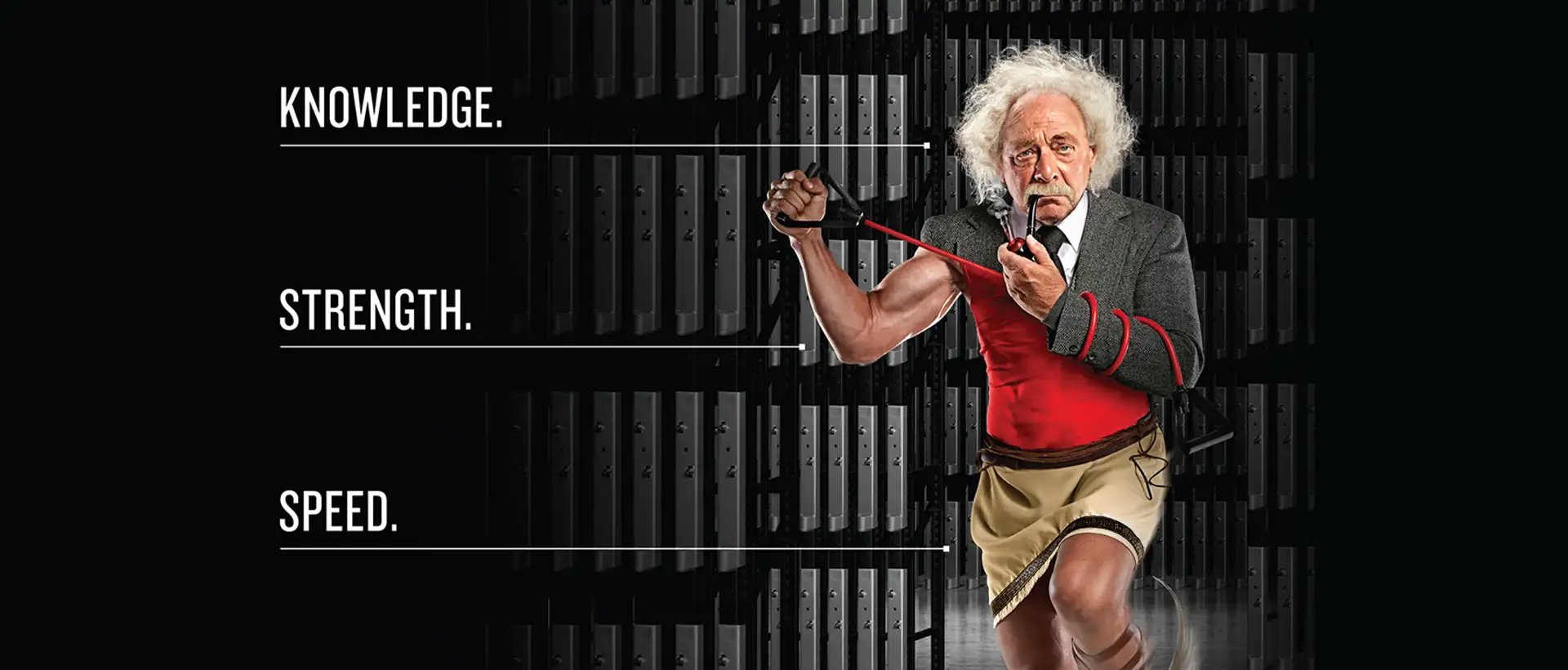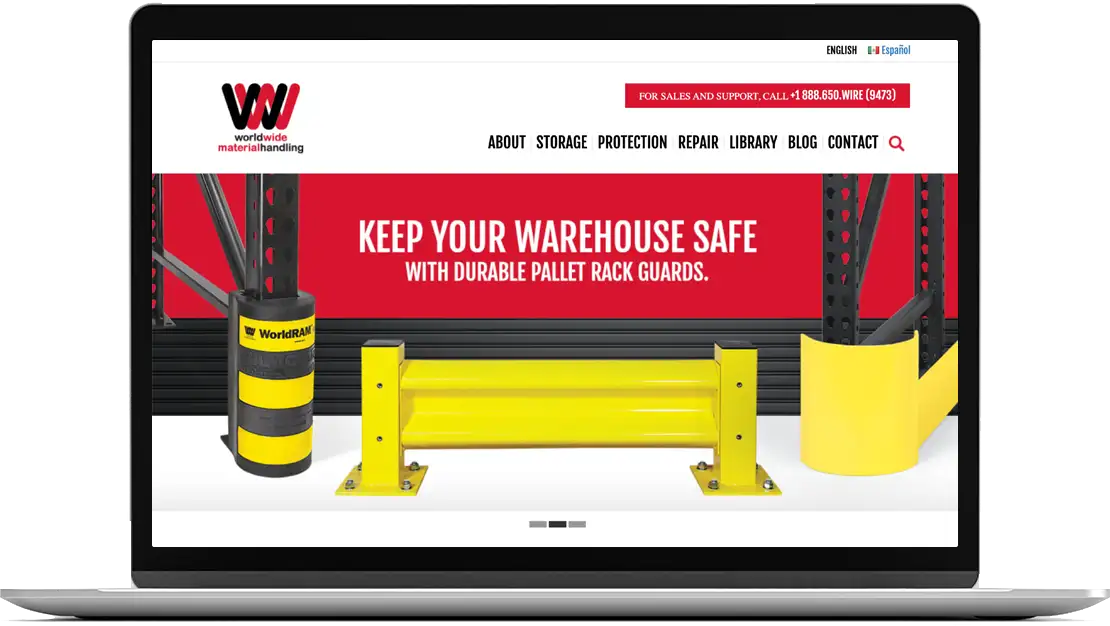 Brand Development
How do you make industrial racking components compelling and make people care about what most see as a commodity? Basic brand building. We gave voice to the aspects of the story that buyers definitely care about: quality and durability that translate into lower cost over the long term — backed by industry experts who deliver industry-best service and delivery speed.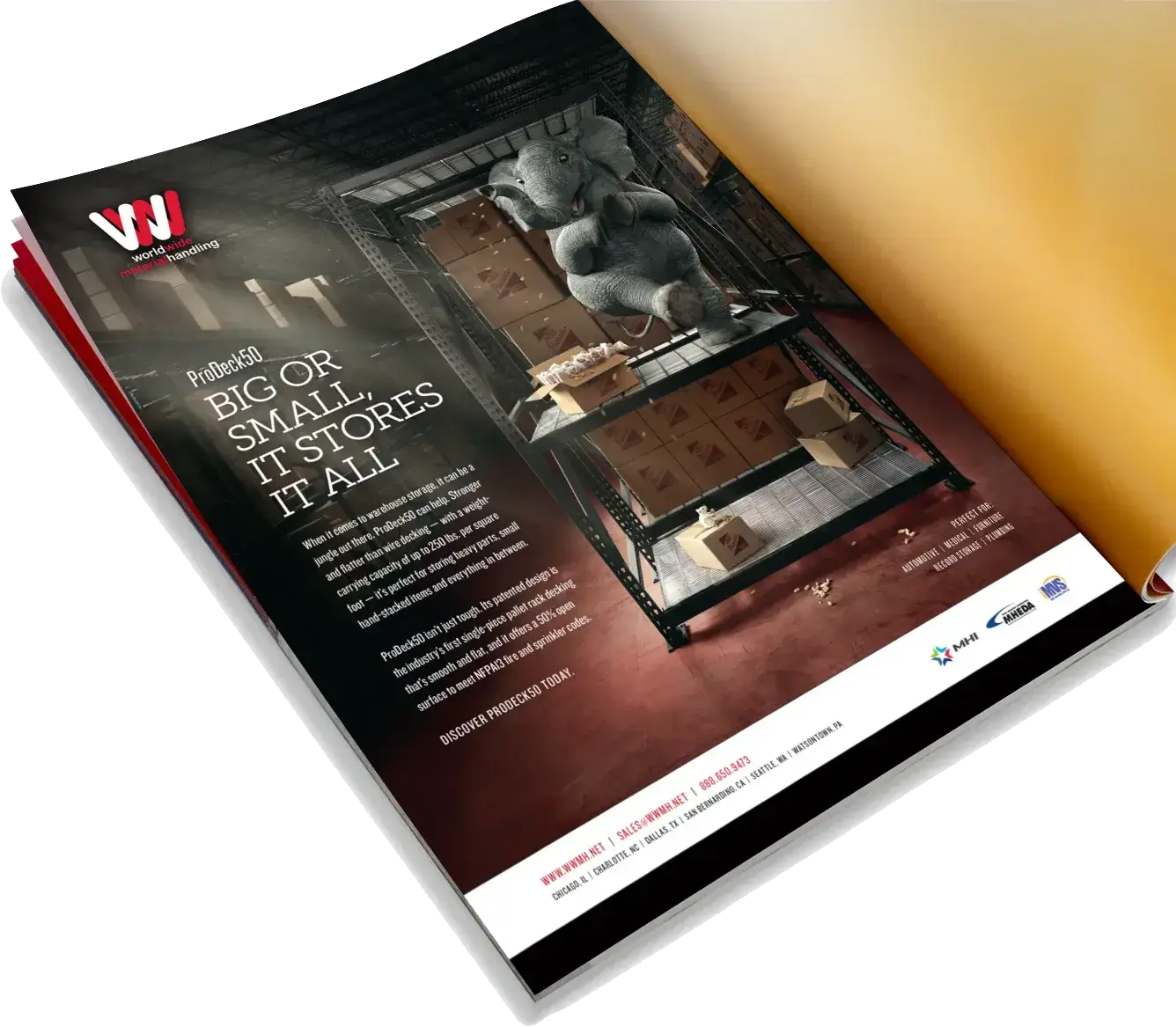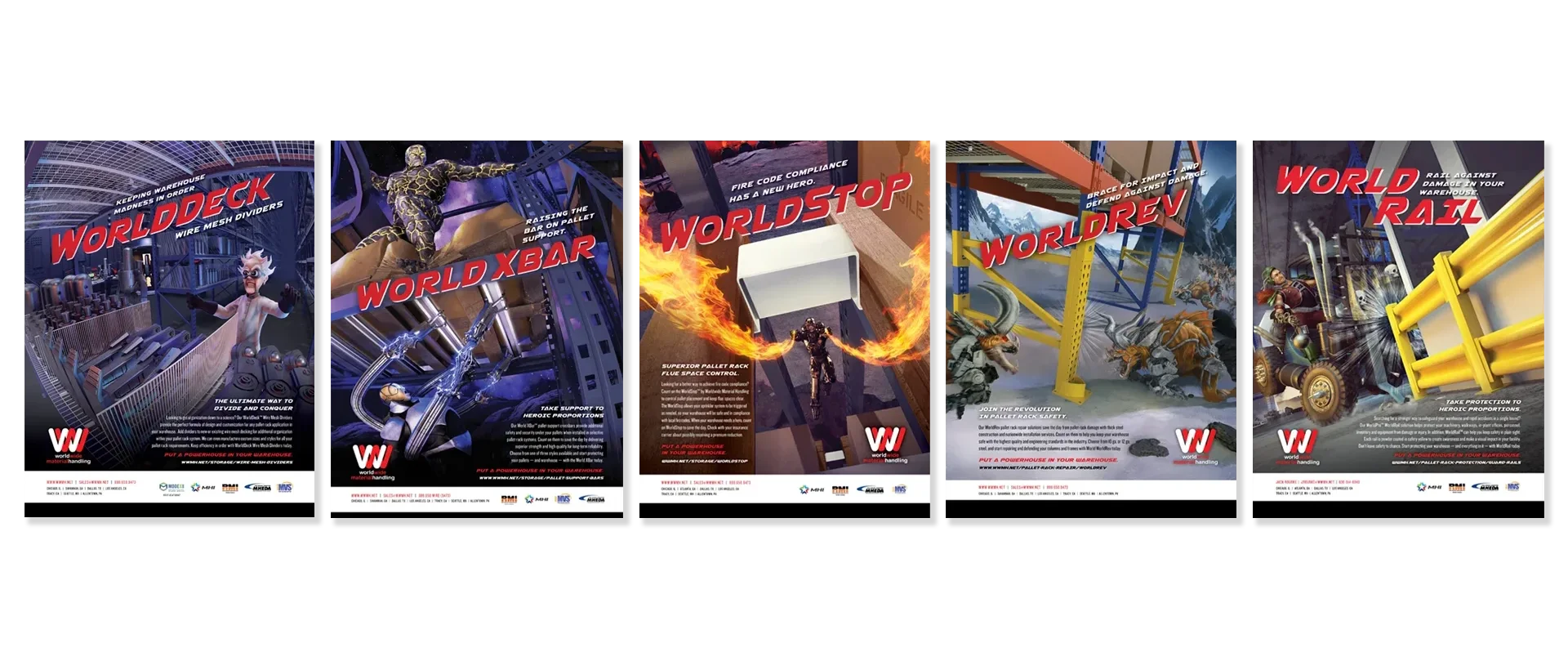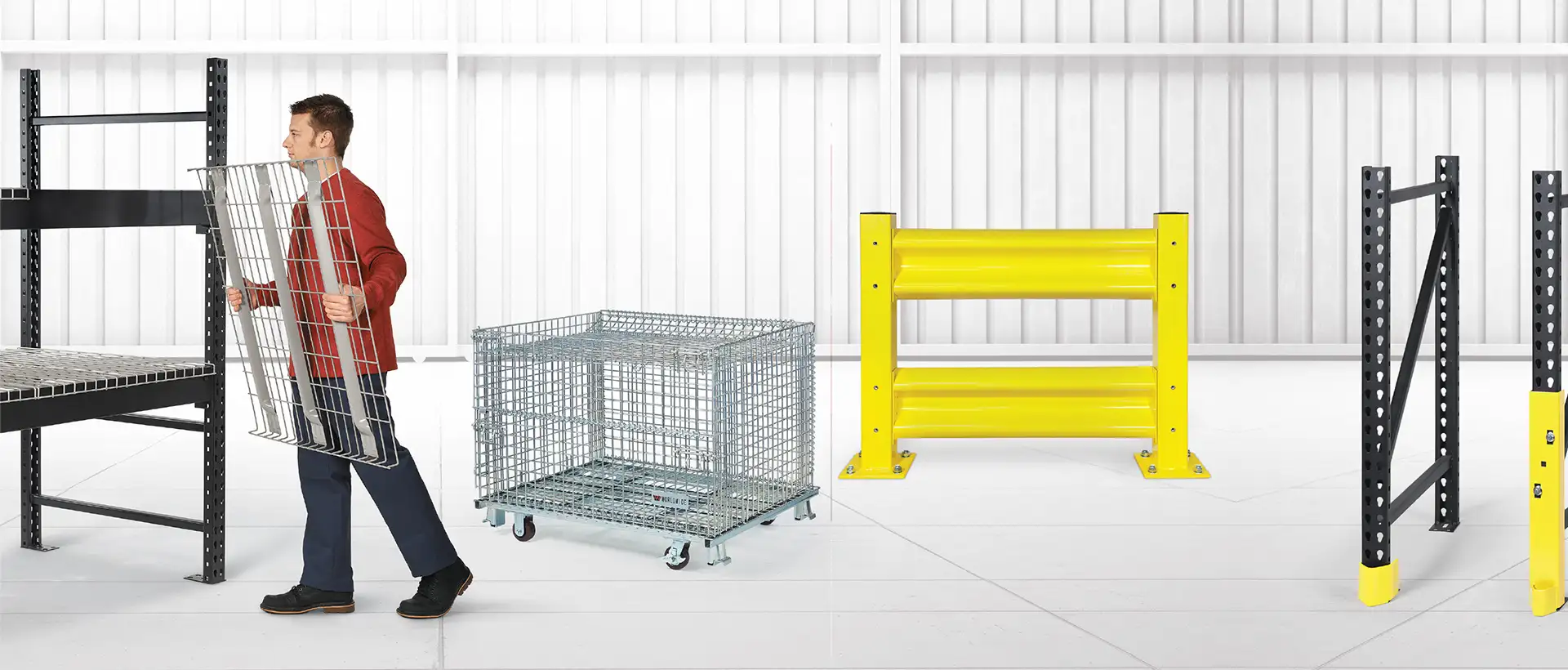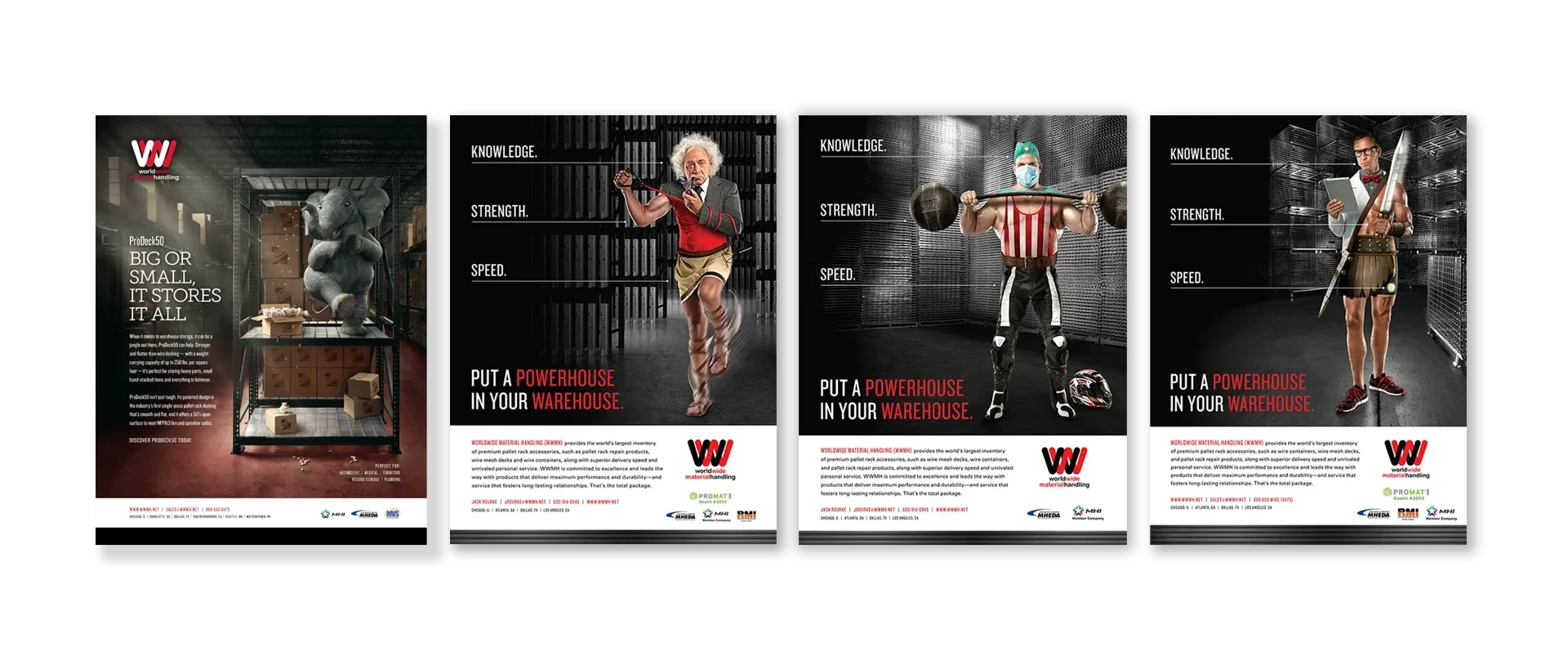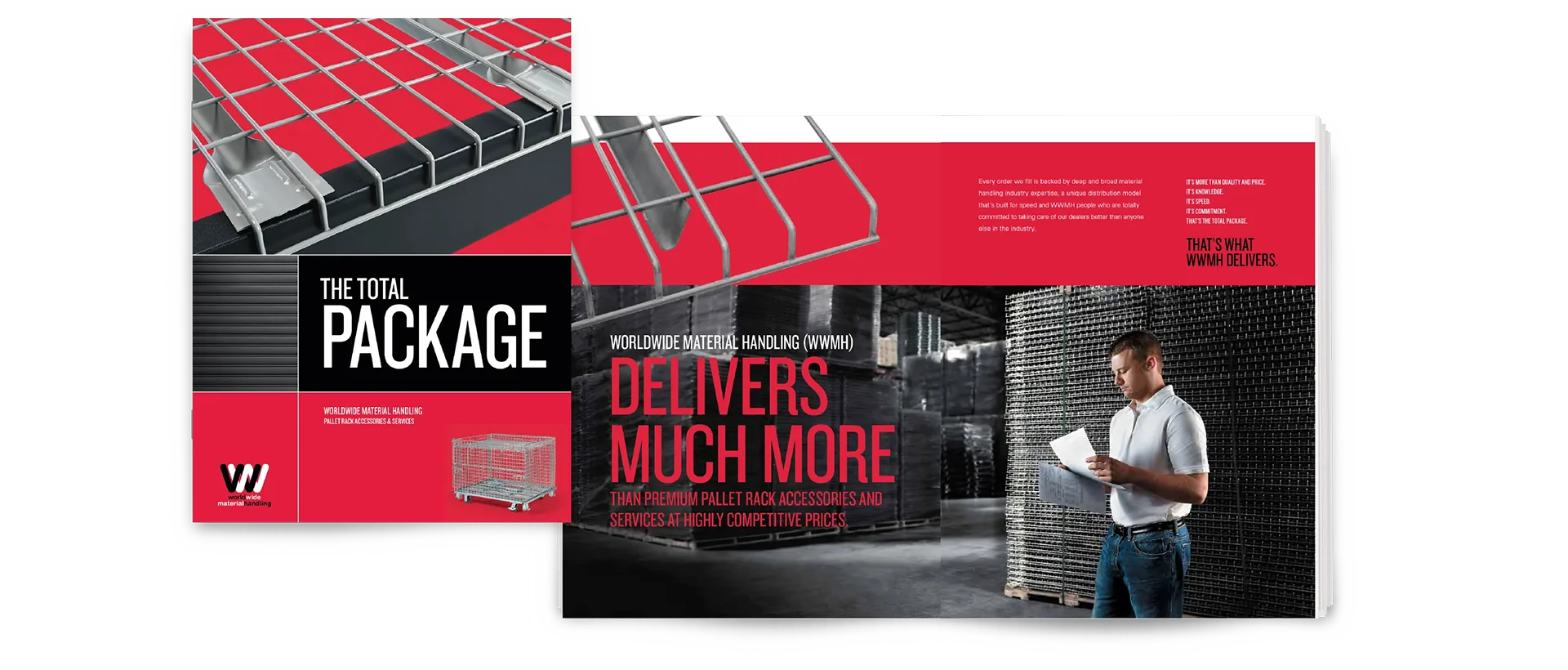 Gerard developed and executed a strategy that meshed print and digital media—including a high-end brochure, environmental graphics and an SEO-optimized website that the client could update easily themselves—all of which speak in one clear voice and shout quality in a sea of unsophisticated competitor communications. The SEO element involved development, integration and ongoing evaluation of high-value keywords, which has significantly improved the site's Google rankings.