Vayability
Measurable growth. Boundless results.
Vayability is an innovative leadership development platform designed to accelerate the development of high potential business talent. Vaya Group, the company behind Vayability, wanted to generate awareness and educate people on this brand new platform. Gerard first helped develop Vayability's brand identity and messaging, and then carried it across a series of new digital and printed collateral, social posts, emails and video — all in a way that fully told the Vayability story.
Services
Brand development
Brochures
Email campaigns
Landing page design
Presentations
Product launch strategy
SEO
Social posts and LinkedIn graphics
Strategic messaging foundation
Video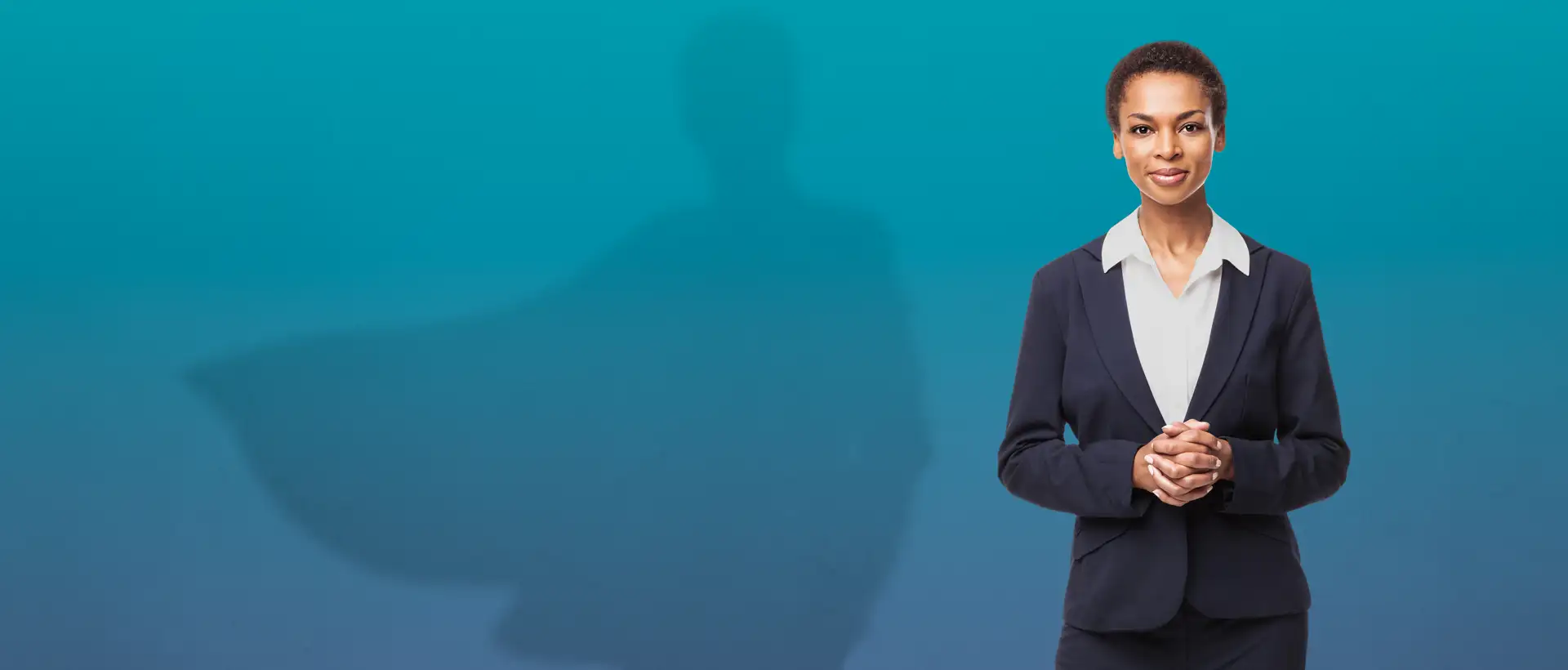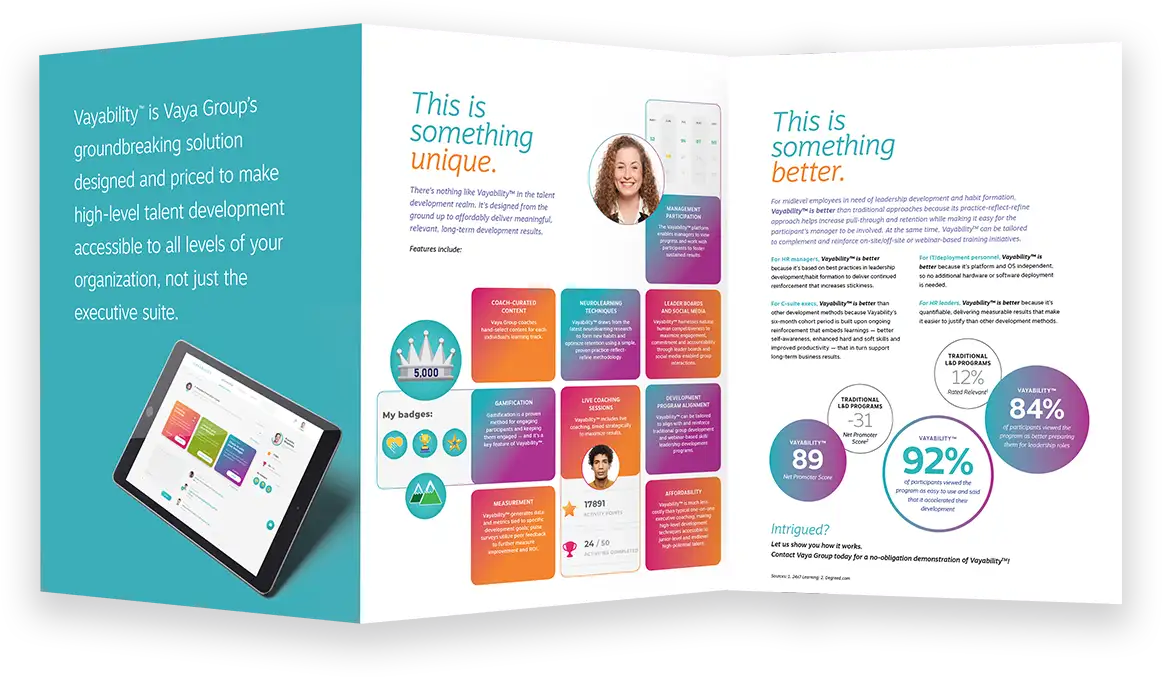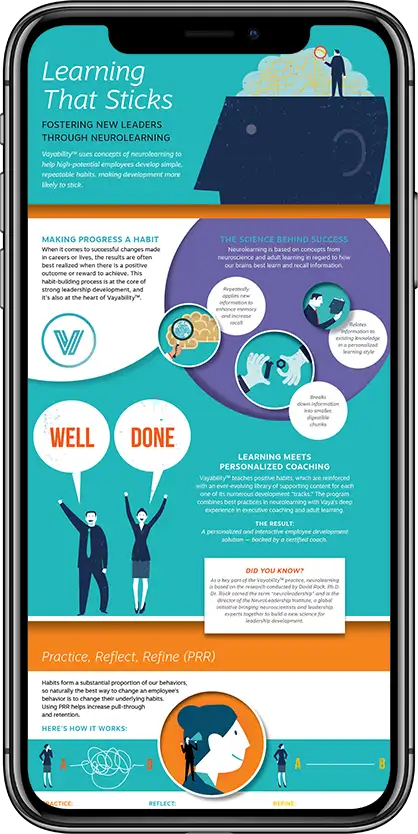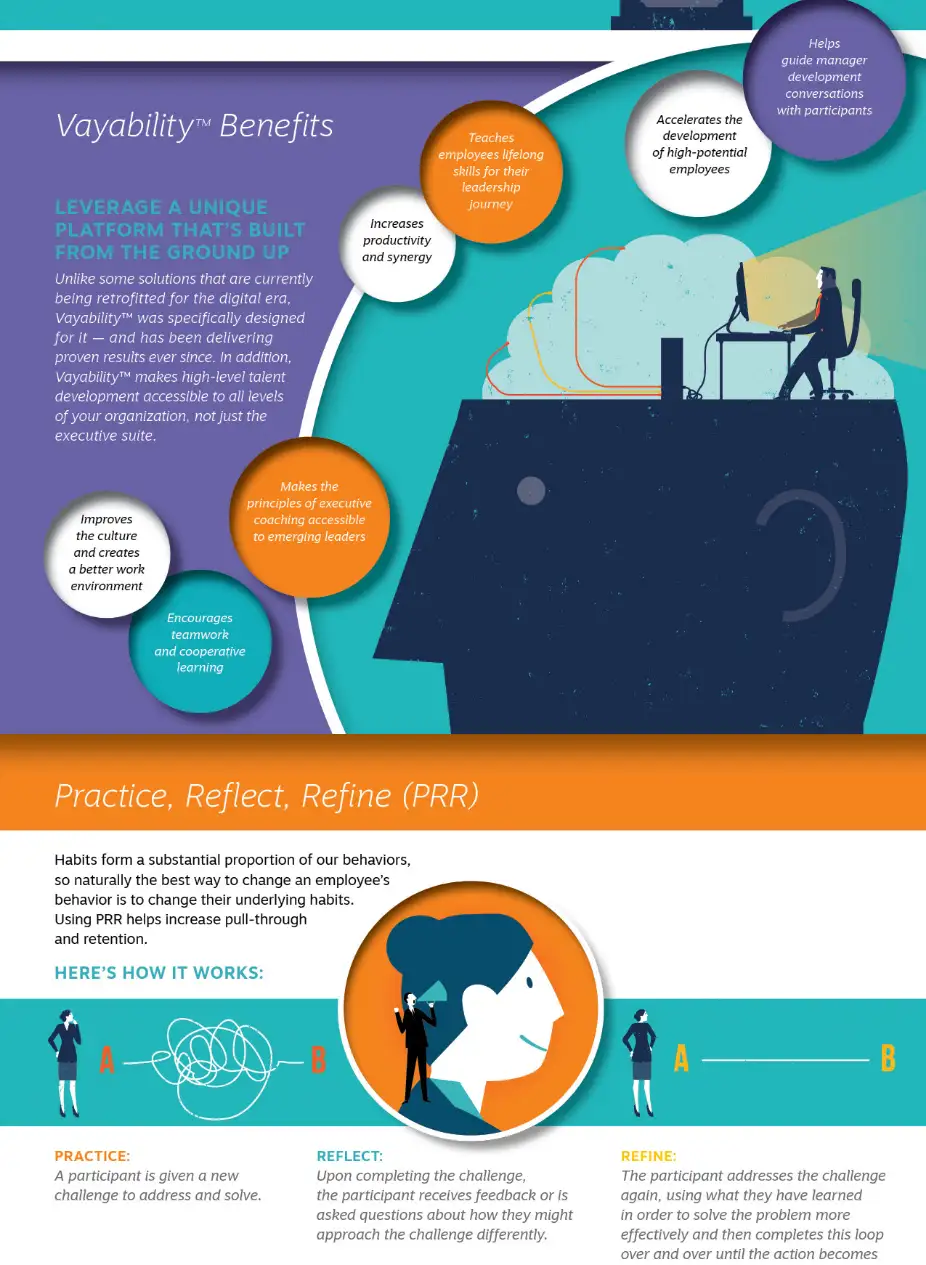 Brand Development
As incredible as the Vayability platform is, its premise was brand new at the time — and needed some explaining for potential customers to fully grasp. Before working with Gerard, Vaya Group had established a light set of guidelines for their Vayability solution. Gerard's job was to work within these guidelines and make Viability's look, feel, voice and tone come alive.
The end result leverages bright, cheerful colors and illustrations to help make the program feel less complicated and more accessible. Additional elements were created to fill in any areas that requires more branding, including brochures, sell sheets, PPTs and infographics.