Cougar Packaging
What industrial packaging leadership looks like.
Cougar Packaging Solutions has 50+ years of experience applying deep and broad problem-solving experience to create quality industrial packaging solutions. The company wanted to establish a new look so that it could stand out from the crowd. Gerard worked with Cougar to develop the new look of their brand and then designed their website, business cards, note cards and collateral to seamlessly incorporate this new branding across all channels — all while aligning to the company's current logo.
Services
Business cards
Capabilities brochure
Note cards
Rebranding
Sell sheets
Social posts
Strategic messaging foundation
Website design and development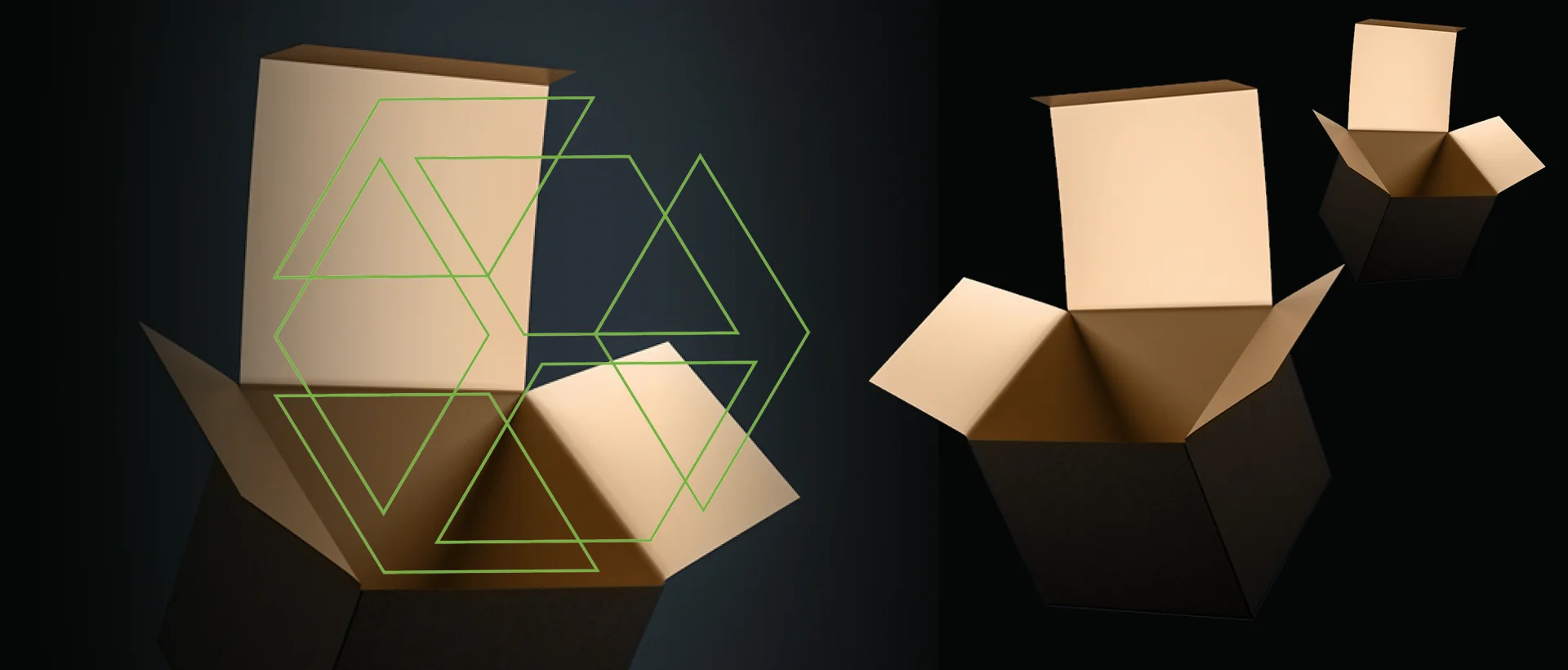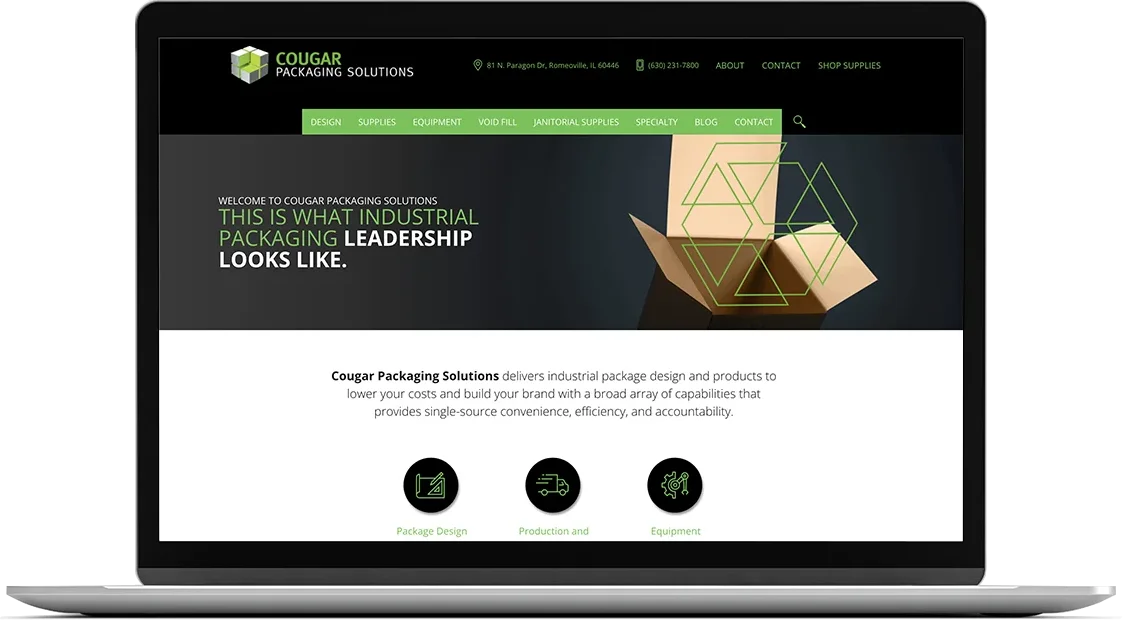 Brand Development
There's so much more to making shipping materials than meets the eye: engineering a cost-effective package, factoring for product challenges, designing a structure that ensures safe arrival, working with print vendors to create an actual box, and much more.
To communicate this idea visually, Gerard's geometric line overlay on the front cover of Cougar's brochure represents all of these considerations coming together. Since its inception, this element has become a unique and powerful part of Cougar's branding.